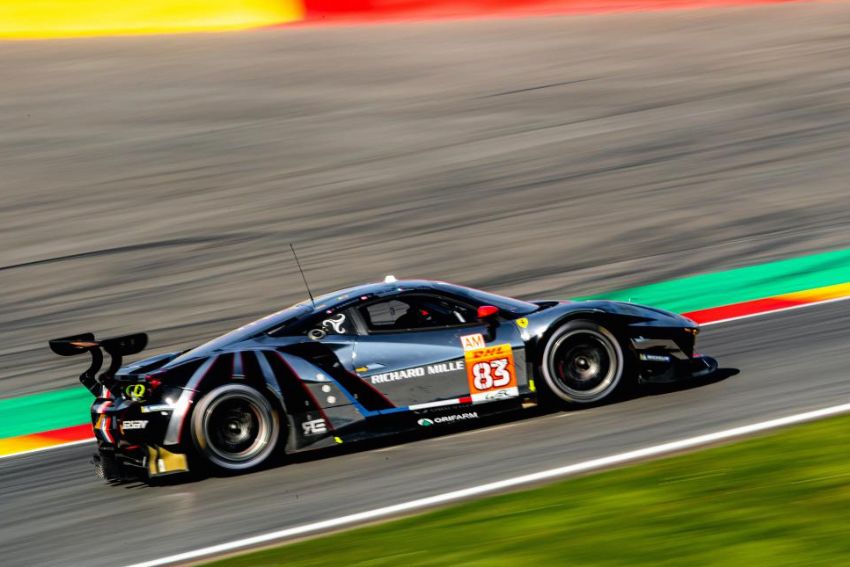 Italian GT double champion to share #83 AF Corse 488 GTE with Perrodo and Nielsen after Prologue
Spa (Belgium). Alessio Rovera is about to make his debut in the FIA World Endurance Championship on Ferrari 488 GTE. Born in 1995, the Italian driver from Varese will take part in the 6 Hours of Spa-Francorchamps on Saturday, May 1, after testing at the Belgian track during the two-day Prologue early this week. The Italian GT double champion (2019, 2020) is going to share the #83 AF Corse Ferrari with French driver François Perrodo and Nicklas Nielsen from Denmark in the LMGTE Am class for the whole season. After being second fastest overall at the ELMS official test two weeks ago, Rovera started his FIA WEC campaign setting the second quickest time (2:15.576) on Monday's afternoon session and being fifth fastest 24 hours later (2:15.454).
The season-opening 6 Hours of Spa-Francorchamps will be televised by several major broadcasters including Eurosport, la chaine L'Equipe and RTBF. The FIA WEC app will also broadcast all race action from qualifying and the full six-hour race plus exclusive behind-the-scenes footage and interviews. Saturday's 6 hour will commence at 13h30 local time (CET) in Belgium on Saturday, May 1.
Rovera said: "I am excited and at the same time deeply focused for this World Championship debut. The season promises to be really close and every detail will count. We worked hard in the Prologue, testing very different configurations, and we are well aware of our potential. It will be up to us drivers to make the most of it on track. Spa is a wonderful circuit where I did quite well in the past on different cars. It is the ideal scenario to start this new challenge more determined than ever".