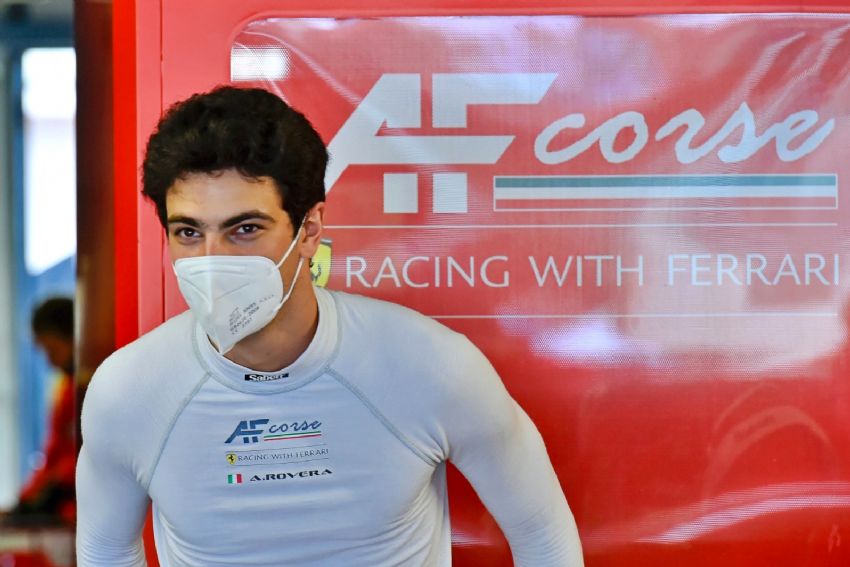 Le Mans (France). Alessio Rovera is making his debut in the 24 Hours of Le Mans on Ferrari 488 GTE. Born in 1995, the Italian GT double champion (2019, 2020) will take part in the fourth round of the FIA World Endurance Championship during the week after testing at the legendary 13.626 km Circuit de la Sarthe on last Sunday's official test day. Rovera is sharing the #83 AF Corse Ferrari with his FIA WEC regular teammates François Perrodo, who is competing in his home event, and Nicklas Nielsen from Denmark. Their crew won the LMGTE Am class both at Spa and Monza 6 Hours this year and is second in the current championship standings.
Sixty-two cars will take part in the 89th edition of the 24 Hours of Le Mans, of which 23 in LMGTE Am class. After the free and qualifying practice sessions between Wednesday and Thursday, on Saturday, August 21 the race will be starting at 16:00hrs.
Rovera says ahead of the first free practice session: "Le Mans is the legend in endurance racing and we are set for the most important event of the season. I can't wait to start this very long weekend, even before last Sunday's test I was incredibly curious to drive the Ferrari on this legendary circuit. It was a really good feeling and the work with AF Corse got off to a good start. We tested without any problems and now we are ready to get to the heart of the event. Everything here is emotion, but thinking about my debut at the 24 Hours I am mainly trying to maintain the right concentration to keep the pressures away".