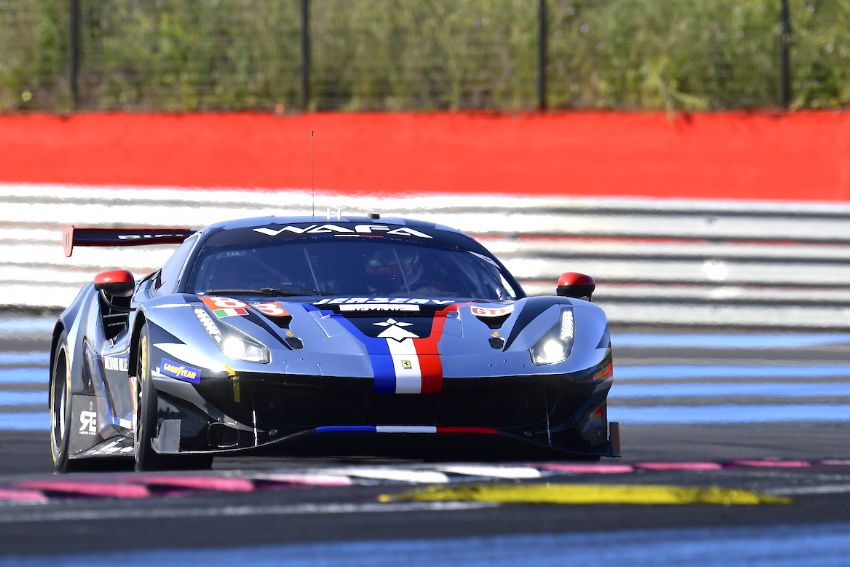 Time for the long-awaited double home appointment at Monza for Alessio Rovera on the #88 AF Corse Ferrari 488 GTE. After several national victories, the 26-year-old Italian driver from Varese, some 50 km from Monza, will return racing on the Autodromo Nazionale to face this year's challenges of the international endurance events promoted by ACO / Le Mans and FIA. On July 9-11 the 4 Hours of Monza will be the round of the 2021 European Le Mans Series, while the following weekend (July 18) will host the 6 Hours as third round of the FIA World Endurance Championship.
Rovera will be back in action in ELMS for the third time this season after being forced to skip the opening round in Barcelona. Then Alessio won the 4 Hours of Red Bull Ring from pole position and he jumped on the third step of the podium at Le Castellet. Now Italian GT Endurance reigning champion can't wait to compete on the 5.793 km of the Temple of Speed together with French teammates François Perrodo and Emmanuel Collard.
A total of 44 crews (with 9 cars in GTE) are expected at the start of the 4 Hours of Monza. After two free practice sessions and qualifying, to be held on Saturday from 13:25hs (Central European Time), the race kicks off on Sunday, July 11 at 11:00hs CET with live streaming on www.europeanlemansseries.com.
Rovera said: "I was really looking forward to this double appointment on my home circuit, which has brought me so much luck in these past years. We are confident and, personally, in the cockpit I will try to find extra motivation and determination. Unfortunately we missed an ELMS race at the beginning of the season so we have to recover, I am sure that we will be competitive. Historically, Ferrari is strong in Monza and in March we had a test with the team which provided usuful data. Unknown point will be the heat. We will have to work well on the general setup of the car from he very beginning of the weekend on Thursday's test sessions".